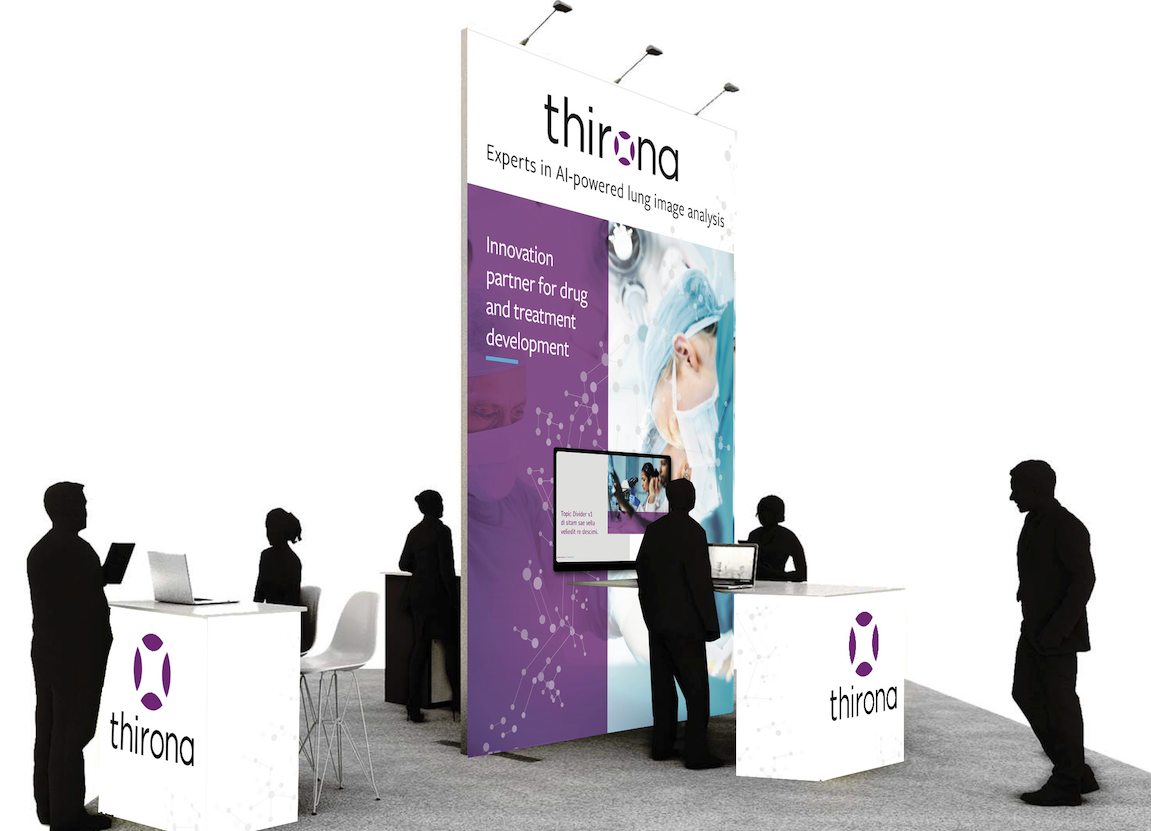 High-precision analysis of thoracic CT scans
Are you representing a pharmaceutical company, looking for a better return on investment from your clinical trials with imaging? Ready to apply AI image analysis to get better outcomes faster?
Are you in a MedTech business, searching for solutions to precisely navigate through lung anatomical structures? Working on innovations for targeted pulmonary interventions?
Make sure you visit us at the ATS Conference, booth #2213, and talk to our experts!
Explore with us how to apply AI image analysis to innovate faster!
---
At Thirona we go far beyond building algorithms that improve workflow efficiency for the most common pathologies. We are focusing on the patient and the disease treatment, tackling both common and rare pulmonary diseases, and analysing complex lung conditions.
Thirona has a proven track record in partnering with leading MedTech companies, providing them with advanced insights for the development of their breakthrough innovations in precision medicine. Our analysis contributes also to a faster development of pharmaceutical drugs, ensuring robust study results and statistically powerful clinical trials.
Interested to find out how our AI-powered analysis guarantees consistent output quality at scale?
Let's talk!